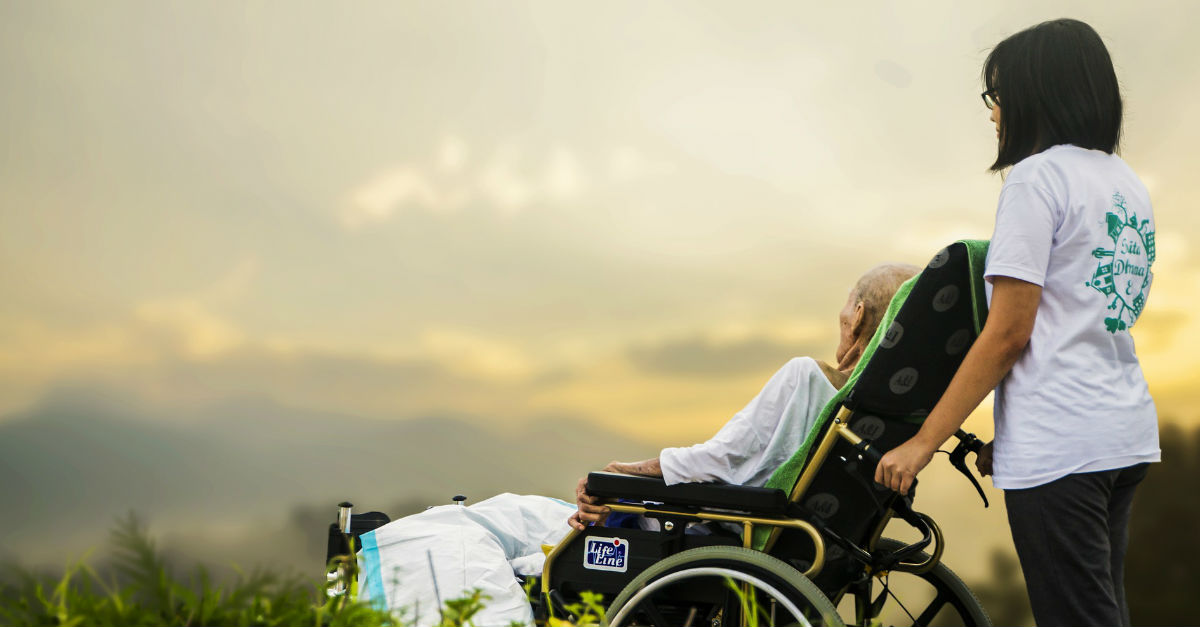 It can be daunting to embark on a new career. Maybe it's time for you to consider more flexible work, or you hope to transition to a job that allows you to spend your days caring for others.
Home health care is a wonderful career that so many people miss out on because they don't believe they are qualified. They assume they would need a nursing degree or experience working in a retirement home. You might be surprised to learn that at Spoon River Home Health, we only have two main qualifications: You must have reliable transportation, and you must be able to pass a background check.
Your experience and interview are certainly important, but don't count yourself out because you're switching over from another career or you've been out of the workforce for awhile. Your passion, patience and commitment to helping others heal and remain comfortable are all important indicators of your ability to do the job well.
If you've been thinking about becoming a home health caregiver, here's what you should know before you apply:
We Offer a Home Health Care Certification
Don't worry if you don't have much experience in caregiving. All of our employees receive training through our home health care certification. We want to make sure you are well prepared for your first day with a patient.
The certification program covers situations like personal care, communication, dementia care, housekeeping, recognizing signs of abuse and what to do next, documentation, HIPAA, and state and federal guidelines. Whatever you will need to do your job well, we will be sure to provide it in our training.
Caregiving looks a little different for every patient. Some need consistent care from a nurse while others just need some help cooking lunch or getting dressed for the day. Your schedule, experience and personality could be an excellent match for some of our patients. We need a variety of backgrounds and types of caregivers to offer the best, well-rounded team possible.
Are You a Good Fit?
Caregiving is so much more than a job. For many people, it's a calling.
It can be a physically and emotionally demanding position, so it's important that you feel passionate about the work you would be doing.
You need to be driven to connect with your patients, to lend a listening ear, and to earn their trust. The relationship between caregiver and patient is an important one. A caregiver who knows their patient well will be able to tell when they're not feeling well, or aren't being their usual self. They will know which approaches are and are not working. They will understand the concerns of family members and be there for support.
If you feel that you would make an excellent caregiver, don't be intimidated because you haven't worked in this field before. You could be a natural fit for the job, someone whose work makes a real difference in the lives of our patients and their families. If hired, we will work with you to determine where your skills and experience could be the most help.
Click here to apply for a position today!