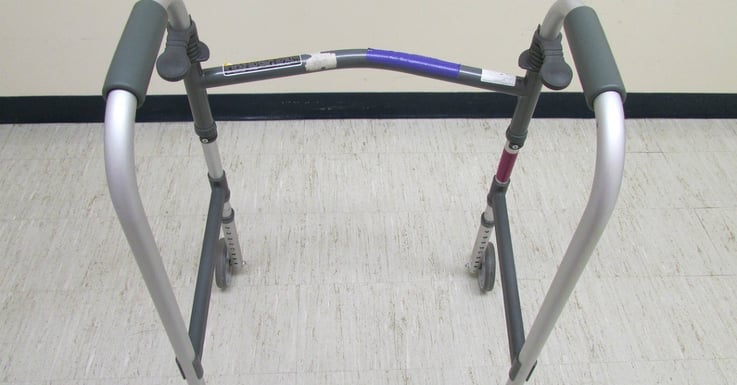 Caregivers work tirelessly to provide seniors with the help and resources they need to lead happy lives. But, that doesn't mean that caregivers don't need help themselves. That's why there are numerous products on the market that help caregivers provide the highest quality of care to patients. Of course, all products aren't created equally. Below are four types of products (and some links to specific items) that help caregivers deliver.
Check out these 4 types of home health care products that actually work! These types of products make life better for your loved one and make life easier on the caregivers tasked with caring for them:
1. Motion Sensors + Pagers
Typically placed in a doorway or by the bedside, motion sensors and pagers can silently alert caregivers of unexpected movement (like your loved one falling down). Rather than a blaring alarm or other disturbing alert, motion sensors and pagers quietly and calmly let the caregiver know that they're needed. Smart Caregiver has a motion sensor and pager that works with a radius of up to 300 feet, giving the caregiver freedom to handle other tasks, while still being on alert.
2. Wireless Doorbells
For your aging loved ones, hearing can rapidly become a serious challenge. For both your loved ones and their caregivers, it can be helpful to have a doorbell that accommodates failing hearing. This can be done a number of ways, including doorbells with volume control, louder chime settings, and sounds that are proven to be more easily detectable for the hearing impaired. Consider doorbells with flashing lights, too. The combination of light and sound can help your loved one act sooner.
3. Non-Slip Bathroom Stickers
In contrast to non-slip mats, which can become slick, non-slip bathroom stickers can help your loved one maintain their footing when washing up. Sturdier footing gives their caregiver an assist and helps protect your loved one from falls. There are several kinds of bathroom stickers available. As you consider a purchase, pay attention to ratings and reviews. Sites like Amazon make it easy to see which products others have found success with.
4. Walkers
Mobility and balance both become difficult as people age. For your loved one, it's important to seek out options for improving both. For caregivers, walkers make it easier for them to help seniors get from place to place more safely. While choice of walker will likely come down to personal preference and personal need (there are a variety of styles, colors, and functionalities available), find a reputable vendor and make sure that the chosen walker meets all necessary specifications.