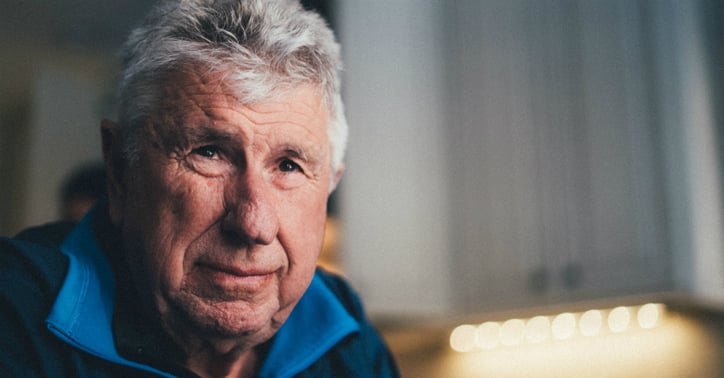 Home is a great source of comfort for most of us. This can be especially true if you or someone you love is limited in their ability to care for themself. If you are helping to care for a sick, injured or elderly loved one, homecare is a wonderful option. Home-based caregiving brings the support and therapy right to their home.
There are some important points to consider when you're beginning the homecare process:
Financial Considerations
Initially, many people are hesitant about care at home because of the cost. They assume they won't be able to afford it. That is a valid and important concern, especially because homecare can be more expensive than assisted living or nursing facilities.
The good news is if you are a Medicare beneficiary, Medicare pays the total cost for Home Health if you meet the proper criteria. That cost includes nursing, therapy and a Home Health aide. Veterans Affairs (VA) also covers the cost of home health care.
If you don't have Medicare, many insurances and Medicare replacements will also cover home health costs. You can call our office to verify what your specific insurance plan would cover.
Type of Care
There are a couple different areas of care, and it's important to be familiar with them before pursuing homecare:
Medical Treatment

Medical treatment at home is an effective way to prevent rehospitalization. Your loved one might require nursing services after a hospital or nursing home stay. This could include IV therapy, vital sign and other skilled assessments, wound care and medication management.

There are therapy options for homecare, as well. If your loved one needs physical, speech or occupational therapy, that can be arranged right from their own space.



Daily Activities

Daily activities include those simple, day-to-day tasks that can become particularly challenging for an ill, injured or elderly person. This category might include bathing, dressing, cooking, cleaning and grooming. In-home assessments can help you determine if your loved one needs assistance with daily activities.

If it seems your loved one is unable to perform their daily tasks, or if there are signs they are forgetting to perform them, in-home assistance can take that burden off their hands.
Overall Approach
Regardless of which treatment plan is better for you or a loved one - and often, it could be a combination of both - companionship should not be overlooked. Mental health and stimulation is just as important in healing as physical care, so make sure that is emphasized in the treatment plan.
You should trust the person you are working with, and they should be willing to provide a listening ear and opportunities for the patient to do hobbies and activities they love.
Caregiver Qualifications
If you work with an agency, most will perform a state-required background check on their employees. Make sure you verify what background checks are performed so you can feel comfortable working with a caregiver.
You'll also want to weigh the benefits of working with an agency versus working with an individual. An agency has multiple employees available if one should call in sick, or if you just don't click with a caregiver. They have typically done the background check for you, so you don't have to deal with the stress of looking into that yourself. Agencies are also required to uphold certain values and qualifications that an individual may not be.
Finally, know what qualifications you need in a caregiver to be able to properly look after your loved one. If they need in-home medical care, make sure you will be working with a nurse who can perform whatever duties are necessary. If they only need help with daily activities, a caregiver should still feel comfortable knowing when to call for assistance or recommend additional help if it's needed.
The decision to work with homecare does not need to be a stressful one. With a little preparation and information, you will feel more comfortable deciding whether care at home is the answer for you or your loved one.